Gallery Pictures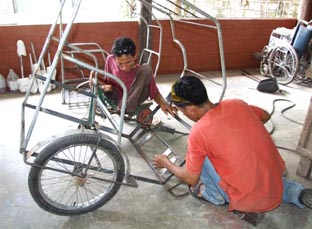 Fernando & Ramon making another Tricycle.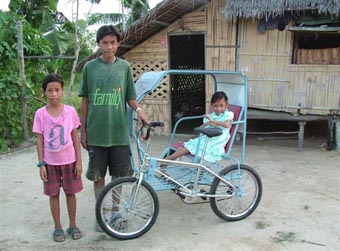 Jona (in tricycle made by Reymon and Fernando) has Arthrogryposis and lives more than 3 kilometers from the nearest school. She is determined to go to school more than ever, with the tricycle driven by her older brother (in photo) who goes to the same school.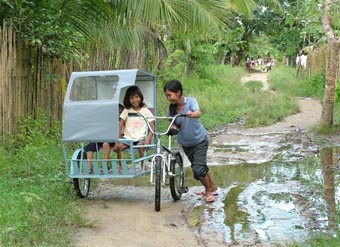 Mai who has severely contracted knees is getting a test drive by her sister, here negotiating a muddy puddle, on the road to school. Mai, unable to walk, seldom went out of her house, but would not now dream of missing a school day.
Photos by Cecile Socrates