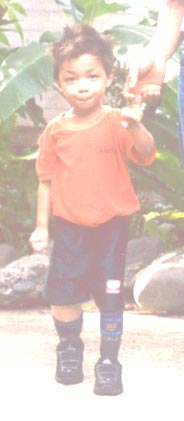 The Philippines

The Philippines is an archipelago of 7,107 islands. It stretches from the south of China to the northern tip of Borneo. The country has over a hundred ethnic groups and a mixture of foreign influences which have moulded a unique Filipino culture.

Before the Spanish explorers came, Indo-Malays and Chinese merchants had settled here. In 1521 the Spaniards, led by Ferdinand Magellan, discovered the islands. The Spanish conquistadores established a colonial government in Cebu in 1565. They transferred the seat of government to Manila in 1571 and proceeded to colonize the country. The Filipinos resisted and waged Asia's first nationalist revolution in 1896. On June 12, 1898, Emilio Aguinaldo declared the Philippines independent from Spain and proclaimed himself president. After ruling for 333 years, the Spaniards finally left in 1898 and were replaced by the Americans who stayed for 48 years. On July 4, 1946, the Americans recognized Philippine independence.

The Philippines is the third largest English-speaking country in the world. The country is divided into three geographical areas: Luzon, Visayas, and Mindanao. It has 17 Regions, 79 Provinces, 116 Cities and 41,974 barangays. (Barangay - The smallest political unit into which cities and municipalities in the Philippines are divided. It is the basic unit of the Philippine political system. It consists of less than 1,000 inhabitants residing within the territorial limit of a city or municipality and administered by a set of elective officials, headed by a barangay chairman (punong barangay).

The Philippine archipelago is geographically located between latitude 4023'N and 21025'N and longitude 1160E and 1270E. It is composed of 7,107 islands, with a land area of 299,764 sq. kilometres. Its length measures 1,850 kilometres, starting from the point near the southern tip of Taiwan and ending close to northern Borneo. Its breadth is about 965 kilometres. The Philippine coastline adds up to 17,500 km. Three prominent bodies of water surround the archipelago: the Pacific Ocean on the east, the South China Sea on the west and north, and the Celebes Sea on the south. This position accounts for much of the variations in geographic, climatic and vegetational conditions in the country.
More details can be found on the Philippine Government website - www.gov.ph

Palawan

The Province of Palawan is a group of islands of peace and quiet. The main island of Palawan which measures 425 kilometres long and averages 40 kilometres wide is the third largest of the islands of the Philippine archipelago.
Situated between Mindoro Island and North Borneo, Palawan is the country's last frontier. It is the home of over 80 cultural minority groups. It is a sanctuary for the most exotic plant, animal and aquatic life in the country including the Calamian deer, the Palawan Pheasant, the Palawan Pigeon, the Palawan bearcat and the tarsier. It is in the Southwest of the country only a few degrees north of the equator and therefore tropical.
A mountainous spine, an average of 3,500 feet in altitude covered by tropical rainforest, with the highest peak rising to 6,800 feet above sea level at Mount Matalingahan, runs from almost the entire length of the island. In the north the mountains give way to low rolling hills, and steep and fast flowing rivers. On both sides are meandering streams and rivers winding through the mountains, nurturing robust stands of mangrove in the lowlands before flowing out to the sea. The main crops are rice and coconuts but the chief industry is fishing as Palawan provides much of the fish eaten in the Philippines. There are about 700,000 inhabitants the majority of who live in the coastal towns and villages.
The individual health care needs of the population are provided by Private Practitioners. There is also a government Health Service although this concentrates on public health and provides very little specialist medical or surgical services, which are mainly in Manila. It is this specialist orthopaedic and trauma service plus rehabilitation facilities that are now provided on the island through the British Palawan Trust.
The Palawan Government web site is currently available. www.palawan.gov.ph
Or try www.palawan.com